Words & photos © Tim Keller
---
Lately I've been writing short fiction sketches, using some of my own photographs as prompts. Commentary blog posts begin with their dates, but the fiction begins only with a title, then the date of writing is posted below the story.

---
Happy Birthday to our friend Bill Fegan, who was born 91 years ago today. I've photographed and written about Bill countless times over the past decade. I stopped by his office at the Shuler Theater Monday morning to visit and offer early birthday congratulations. Bill was in great spirits, laughing at how unexpectedly great he feels as he turns 91.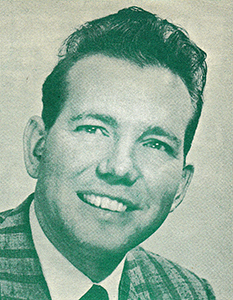 After earning his master's degree in theater at the University of Alabama, Bill founded his Kaleidoscope Players in 1960 and took them on the road in touring productions. Raton's Shuler Theater was 48 years old when Bill's troupe arrived in 1963 with "Androcles and the Lion"; Bill played Caesar.
"We drove in over the Raton Pass," Bill remembered, "and we were just blown away by the scenery, the vistas of all the mesas." Impressed by Bill, a group of city officials and businessmen courted him to come back and run the city's Shuler Theater, pretty much with carte blanche to do what he wanted with it. Bill said yes and moved to Raton. When the Shuler reached its centennial in 2015, New Mexico Magazine commissioned me to tell the whole story of Bill and the Shuler in a feature I titled "The Centennial Rose" and they changed to the more pedestrian "On with the Show." (In 2010 the magazine had published "Shining Through," my shorter introduction to Bill and the Shuler.)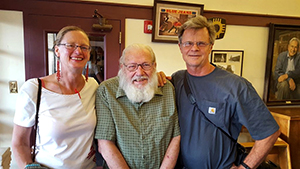 I first told the story of Bill and the Shuler in "Lost Treasures Returned to Shuler Theater After 30 Years" in The Chronicle-News in May, 2009. Since 1963, Bill has spent most of his days and evenings at the Shuler, where he books and promotes shows, sells tickets, gives tours, hosts performances and holds court. Until recently he continued to act occasionally in plays (such as Arsenic and Old Lace) on the Shuler stage. Christina and I sometimes introduce Bill and the Shuler Theater to our visitors, including our dear and recently departed friend Tom Noe who photographed us with Bill in 2015.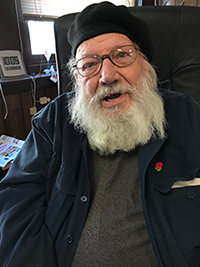 Visiting Bill in his office earlier this week (right), his Prius parked out front, I found him hale and hearty. He loves to swim and enjoys lap swimming three mornings every week at Raton's state-of-the-art aquatic center. I recalled the advice he offered for a 2014 feature: "Find your passion and follow where it leads. Celebrate diversity." Bill and I spoke this week of travel and change. He fancies a move to the Pacific coast of Central America for the beaches, or Australia for watching tennis. Because he owns his Raton home and can live here inexpensively, we also talked of the wisdom of keeping Raton as home base but vacationing at beaches and tennis matches around the world. (The word "retirement" never came up.) Bill is a man of many passions; I expect he'll follow them where they lead.
At 103 years old, Raton's Shuler Theater is a New Mexico landmark. At 91, so is Bill Fegan. Happy 91st birthday today, Bill.

---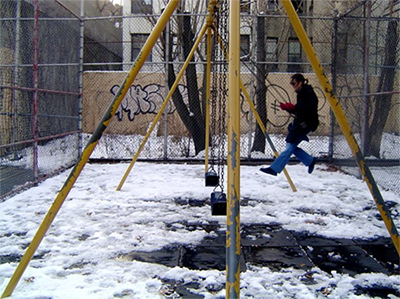 The coffee started it again. She's still not doing it right. No way to start a morning but that's the way they've been starting, whether it's the window shades or the heater or the coffee. It's her apartment but after six months it might as well be his. Too small for the two of them, or at least too small for her with him. She needs her space back. What to do.
It seems to work at night. Maybe it was last night's dinner at L'Artusi, or the wine, but she thought she could make it work. They held hands on the walk home and he held the gate for her. Maybe it's just the apartment, too small for two people.
But the coffee and the heater and the window shades, they'd be the same in a bigger place but even more of them. She thought it'd be better to have a guy she didn't need extra space to get away from. For now though she just needed a time out. It's only three blocks to the school and the walk will do her good. There's nothing like a swing for a good time out.
March 4, 2018
---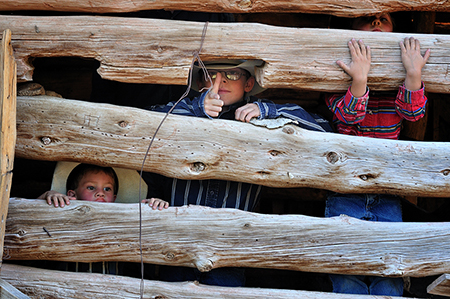 You can be Sundance and I'm Butch. The cows can be the posse. They look this way once in a while but they won't see us. Lay low.
How do I know how long we have to stay in here. If you quit you'll get shot as soon as you step outside.
Dad doesn't care. He's busy and anyway they're not looking for him so he won't get shot. You only get shot if you play.
This is better than mucking around the stalls. The posse spotted us, let's shoot our way out. Don't step in the cow shit.
Dad started the truck. Let's go. He promised I could drive across the big pasture today. Leave the guns here for tomorrow.
March 3, 2018
---