---
April 30, 2016    Dancing with the Stars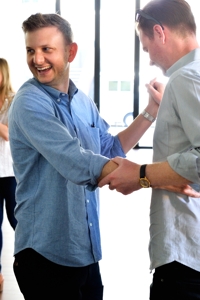 Just back from the Austin wedding of my daughter Darcy Day Keller and my new son-in-law Jarrett Lambo (right, in blue, at a two-step dance class they threw on the day before the wedding), the Texas trip capped a full month of travel with writing and photography features in Tucumcari, New Mexico, and throughout Colorado's San Luis Valley around Alamosa. One month of travel has produced seven weeks of features in The Chronicle-News, each with about ten photos and 1500 words, but it's been impossible for me to keep up with my goal of weekly blogs. As I move forward now into May, I hope to catch up with stories and photos from my busy April. I've told my editors that I'm going to slow down, plant a garden, take some good hikes, and catch up on my blogs. Here we go, into the spring!

---
April 11, 2016    Wild Horses (Couldn't Drag Me Away)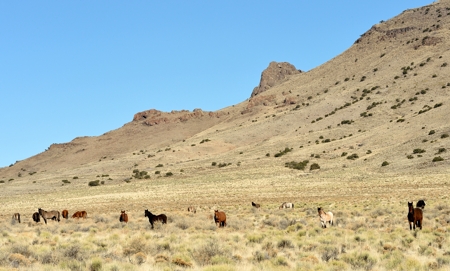 That's the way that the world goes round. I finally have countless stories and images to share here, but that's resulted in my not having the time to do it. After a three-day exploration of southern Colorado's San Luis Valley, I've been immersed in processing photos and writing five travel features for the next five Friday Weekend Editions of The Chronicle-News. With other projects on tap, it'll be later this month before I get a chance to blog about it all.
For now, here's a photo of wild horses grazing on a huge expanse of unfenced public land about a mile east of the Rio Grande River between Antonito and San Luis, Colorado. A long lens and a short hike enabled me to get as close as I could and still get all 15 horses into the frame. In town I confirmed that there are, indeed, two herds of wild horses out there. Some locals have never seen them. Others have seen them cross the highway. I was one of the lucky ones. It was that kind of trip, lucky all the way. Follow my travel series in the paper, and I'll try to add more here later this month.

---
March 11, 2016    Rosendo
Doing my "Over the Pass" (OTP) man-on-the-street interviews in Trinidad yesterday, Rosendo Sandoval answered my question, "What has scared you?"
"Going back to prison," he said. "It opened my eyes. I had a heart attack in prison. That scared me the most. I stay away from my old drug habit and the people I used to hang out with."
Then, for his photo, he gave me the face on the left. When I pointed out that he was giving me his prison face, but burst into face number 2. I asked which one he wanted me to use. The Chronicle-News will publish his smile in my weekly feature Tuesday. Thanks, Rosendo.

---
March 9, 2016    Happy Birthday, Bill Fegan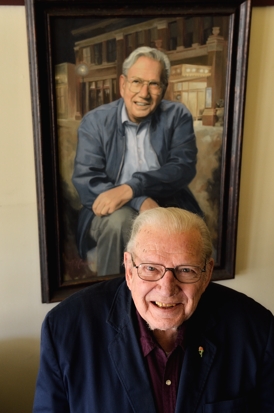 Happy birthday today to my friend Bill Fegan, now 89 years old though he still mans the Shuler Theater office almost every day and has rarely missed a show over the past 50 years. Bill first arrived at the Shuler in 1963 with his nationally touring Kaleidoscope Players. He stayed. Later he left and came back, but in the Shuler's 101 years, Bill's been there for about half of them. My portrait here was taken for last year's New Mexico Magazine feature, "On with the Show." The story celebrated both the Shuler Theater's centennial and Bill Fegan's remarkable contributions to the theater and the town of Raton. For myriad reasons, Bill is much loved here. I'm honored to call him my friend and celebrate as he enters his 90th year. Happy birthday, Bill.

---
March 2, 2016    Risking Ignorance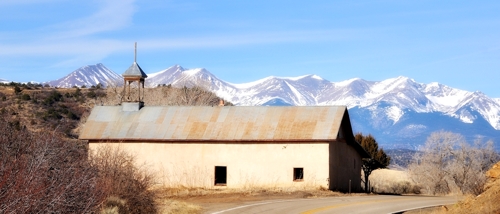 When I stumbled on travel writing as a rich vein to explore, I was writing about southern New Mexico, following the trails of Billy the Kid and Pat Garrett, for The Chronicle-News whose readers are almost entirely in southeastern Colorado. I'd recently finished Paul Theroux's new Deep South: Four Seasons on Back Roads and moved on to his older work, excited to discover such fabulous writing.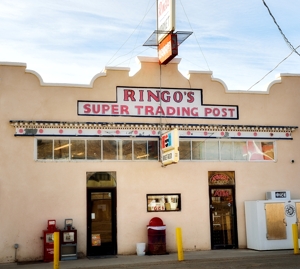 If I made a newcomer's mistake that any local would recognize, those locals wouldn't include my readers several hundred miles away. But now I've embarked on road trips in my readership area, literally including some of my reader's roads, homes, and businesses. My upcoming March 11 feature is carefully titled "A first-timer's journey up the Highway of Legends: Tim Keller and his camera explore new ground close to home." It's a disclaimer right up front: my inevitable ignorance comes from this being my first trip up a road that you readers all know. That's the point: It's a fresh look at what you've seen all your life. New perspectives. Nonetheless, I was meticulously careful to avoid errors, spending three mornings writing the 1500-word piece and 300 words in captions to ten photos, which is slow and careful going. My editor likes the piece, an important first good sign. I'm posting photos of the trip over on my photography blog (and the pair here), and I'm looking forward to seeing what kinds of feedback we get from readers after March 11. Fingers crossed! Onward! Good road!

---
February 29, 2016    Bent's Fort
I'm a little shocked to return to this blog and see how little I've posted during February. Despite a tenacious cold that kept me down part of the month, the weather's been generally good and I've been busy with some travel and travel writing for The Chronicle-News.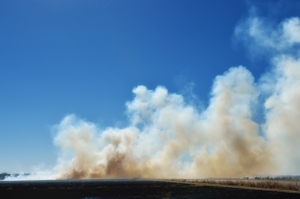 The success of my "Chasing Billy the Kid" series opened the door for a limitless series of travel writing. Although I'll continue to travel, photograph, and write throughout New Mexico, the newspaper and its readers are in southeast Colorado so in February I turned my attention to two day-trips out of Trinidad, both to places that I've never experienced. Highway 12 to Cuchara and La Veta is called the Highway of Legends. From all I've heard, and seen via maps and photographs, I expected plenty of great beauty. I wasn't disappointed. I'm posting that trip and some of its photos on my photography blog today, and The Chronicle-News will publish my story and photos Friday, March 11.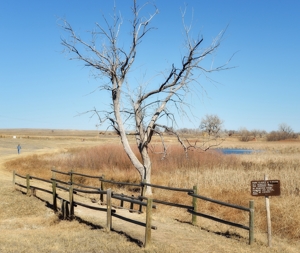 The other trip was to La Junta and Bent's Fort, resulting in a two-part Chronicle travel feature on consecutive Fridays, February 26 and March 4. I won't repeat that narrative here, but I'll comment on some of these photos. The fort itself, top, includes meticulously restored rooms that feel like you're stepping right into history. There aren't even the usual museum signs or labels to identify each room, so unless you use the guide book it just feels like you're walking around discovering the fort as people did in the 1830s and 1840s. A neighboring farmer was giving his land a controlled burn as we arrived, providing a dramatic initial image even before pulling into the parking lot of Bent's Old Fort National Historic Site. (As always, click any image to enlarge it.)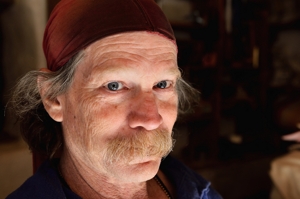 A one-mile hiking trail across marshes and along the Arkansas River provided the opportunity to approach Bent's Fort as travelers did when they arrived after 530 challenging miles along the Santa Fe Trail from Missouri. Once inside, a host and guide introduced himself as John. Because I didn't use the guidebook the way it was intended--I just wandered and explored--I went back to John repeatedly to ask questions. Eventually I asked his last name and discovered that he's John Carson, Kit Carson's great grandson. The two men share a physical resemblance--both small and wiry, fair-skinned with reddish hair--and they share a common workplace: Kit Carson worked as a hunter providing meat for the up-to-200 people living at Bent's Fort at any given time. I asked John how long he's been working at the fort. He replied, "Since 1841."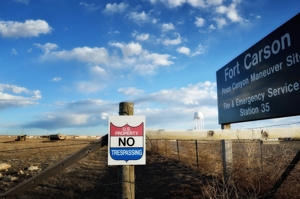 The road trip was sweetened with breakfast at the Copper Kitchen, a mid-afternoon espresso from the barista at The Barista, and exploring the sprawling treasures of 1st Street Emporium, all in downtown La Junta, eight miles from Bent's Fort. The way back retraced the Santa Fe Trail and also the trail of Martin Sheen's and Sissy Spacek's teenaged runaways in Terence Malick's 1973 film "Badlands," filmed in and around La Junta but also as far as Trinidad's Bloom Mansion. The sun was falling through clouds over the western mountains as I passed Pinon Canyon Manuever Site, an army training site unpopular among most of southeastern Colorado's ranchers, artists and other citizens. I enjoyed using the great light to feature the red, white and blue sign proclaiming "U.S. Property No Trespassing."
The gate is open for me to do as much travel writing as I can, so I expect to stay busy and excited with the arrival of spring and summer. I'm looking forward to lots of good road.

---
---