Skateboarding's First Wave:
A Palisades Story
A November 2013 Palisadian-Post feature led to an unprecedented reunion in July 2014 of most of the remaining members of the Palisades Skateboard Team. The Post covered the reunion with another full-page feature on July 31, 2014, titled "Seasoned Skaters Still Shred," by Sierra Shafer with photos by Rich Schmitt. Then it published a short video story (1:47) with the same title.
 
Team members have sent follow-up notes with vows to stay in touch until an anticipated reunion when a documentary film is released. Wendy Bearer Bull wrote about the reunion, "That was possibly the most amazing day of my life and I have had a great life! I can't wait for the results of that day!"
Suzanne (Suzie Rowland) Levin wrote, "What a blast...The reunion was amazing...I can't remember when I have had so much fun. It was haunting to see how the memories have faded and so enlightening to feel them return listening to the stories everyone had to tell. I so enjoyed reading the original article and then to reunite with all the 'kids' was fantastic. I was especially impressed with hearing how skateboarding influenced the lives of our friends and so sorry to hear of the passing of so many.  I wish they all could have been there, but felt their presence in the memories. I look forward to seeing everyone again when the film is complete."
Donna Cash Harris wrote, "What a blast it was to meet and kid around with everyone while filming this documentary. So many memories were awakened and re-enjoyed. The experience is a highlight moment in my life and I look forward to seeing each and everyone of you at the premiere."
Former Hobie rider Cris Dawson wrote, "Not being a member of the PST was somewhat a disappointment which I overcame rapidly as Tim was very gracious and warm, Don welcomed me with an open heart and all involved were very gracious and warm. I had a great time and all involved had a wonderful time. The icing on the cake for me was the simultaneous reunion of the Hobie Skateboard Team 1966. The organizers did a superb of job of welcoming all who attended and the planning and execution was amazing. It would be an honor to be invited to a screening of the film when finished."
To which Tim replied, "Cris, your disappointment at not being PST is touching given our decades of Hobie envy. Although not actually true, I like to think that we kept you out of the film in retribution for your beating us on our own turf 48 or 49 years ago."
Whenever he had a chance, Tim took photos, posted here. (As always, click any photo to enlarge it. Photos can be saved to computers from there.)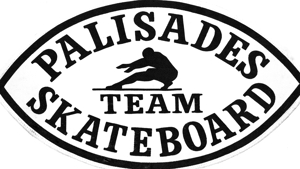 Don Burgess's film crew started filming at Venice Skatepark, to open the film in the present and show how far skateboarding has progressed from "Skateboarding's First Wave" of the mid-1960s. Don's son, Michael Burgess, in a white t-shirt, is in the lower right corner filming this rider catching some air: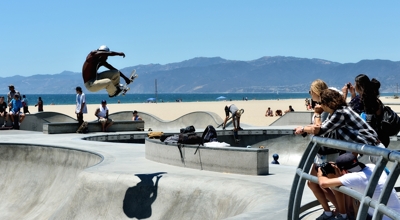 A couple days later the action shifted to the "Muskingum Studio" for morning interviews with Peter Burg, Terry Keller, Tim Keller, and Jack Keller. Terry and Peter performed a song for the film, too. The professional film crew numbered 10 all day and into the night.
Jack Keller (Tim & Terry Keller's father):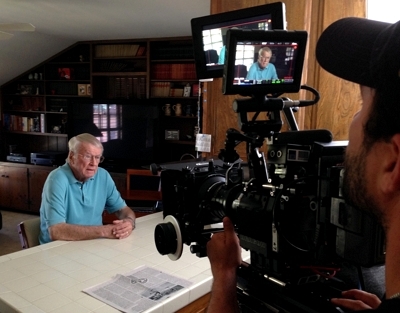 Peter Burg & Terry Keller: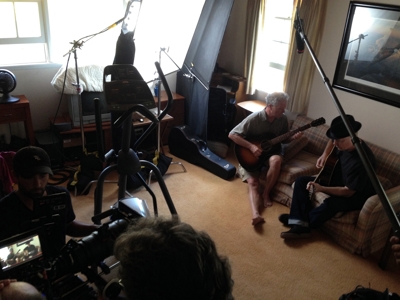 A pristine Palisades Skateboard bought for $45 on eBay circa 2011: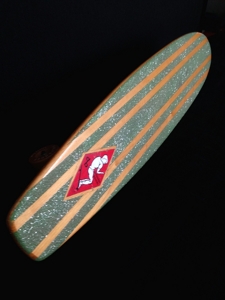 The film crew moved to the "Haverford Studio" for afternoon interviews with Donna Cash Harris, Suzanne Levin, Wendy Bearer, Patti Burns, and Tod (Elmergreen) Burton.
Donna: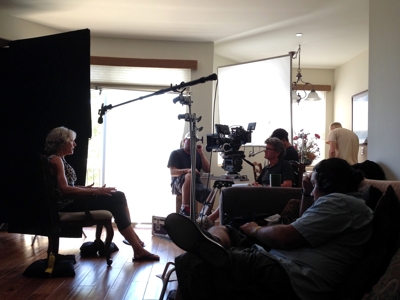 Suzie: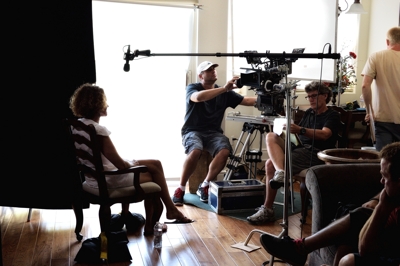 That night, Don and Bonnie Burgess hosted 30 guests for food, drink, and a screening of the restored 1960s Palisades Skateboard Team film. Team members each received a disc with the film courtesy of Don, whose film crew continued filming into the night for the documentary that will combine old and new footage.
Palisadian-Post Video Feature: Seasoned Skaters Still Shred
 --Direct to video without accompanying text--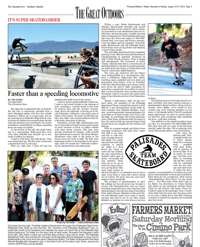 Tim's narrative of the filming & reunion for The Chronicle-News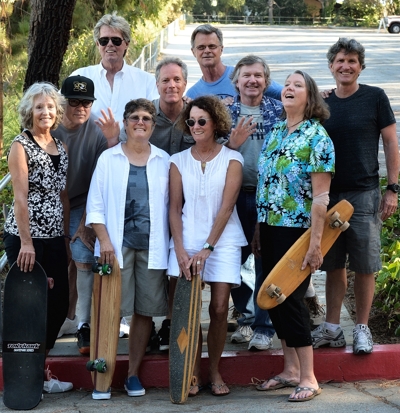 From left, front: Donna Cash Harris, Wendy Bearer Bull, Suzanne Levin (Suzie Rowland), Colleen Boyd Turner.
Back: Terry Keller, Tod (Elmergreen) Burton, Peter Burg, Tim Keller, Ric Burgess, Don Michael Burgess.
-- Get the whole story at the home page of "Skateboarding's First Wave" --